THE KICKSTARTER COLLECTION
Nulla lorem velit, viverra sit amet ultricies sed, aliquam vel ex. Etiam nibh odio, pellentesque eget suscipit ut, aliquam et ante. Donec sit amet semper est.
This trucker jacket has a soft, but structured corduroy exterior and an interchangeable faux shearling collar. You can leave your bag at home because this beauty has five pockets. It features a snap and front zip closure. Open her up for a fun surprise, a heavenly soft zebra print cupro lining.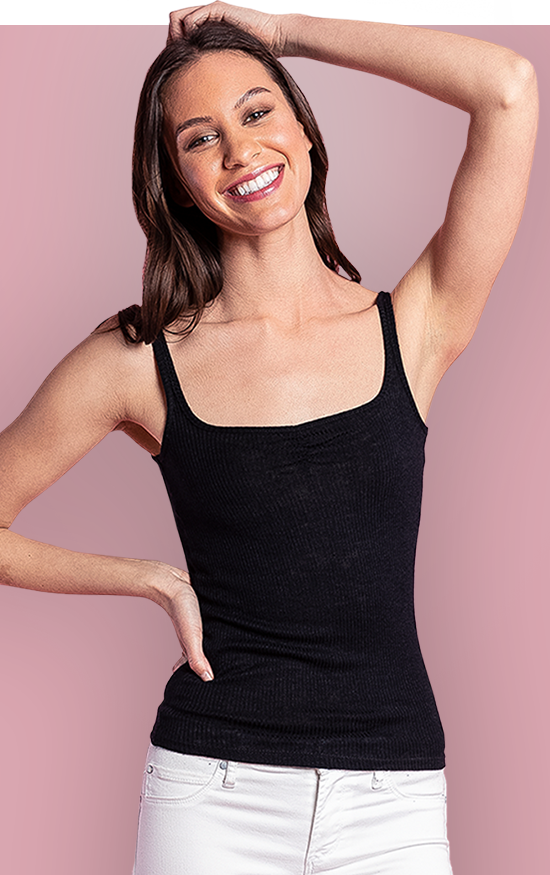 The Bella is a soft rib tank top that features a dainty front gather to accentuate any neckline. This little number is slim-fit, hip length, with spaghetti straps, and a sweetheart. A ribbed modal fabric was selected with a luxurious hand feel in mind. Tuck her in or out. The Bella is versatile styling piece you can pair with any bottom.
Get a leg up on your day with the comfiest high-waisted trousers around. These are *that* pair of pants which are so comfy you leave them out on your chair for easy access the next day. These pants have deep pockets at the side, with light pleating at the front, and a relaxed fit through the waist down to the slightly tapered ankle. Featuring a self tie belt, front zip, and hook and eye closure at the paperbag waist.